Recently our intelligent task management solution ezTask Personal is getting more traction with number of installs increasing. We have committed to provide a free task management solution to provide all features to efficiently manage time for individuals.
We have just released a new update to help User to manage all contacts, select contacts to create a group task.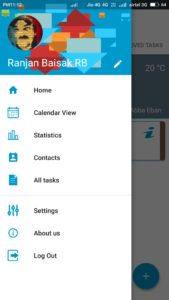 There will be an additional menu option "Contacts" to view all contacts. The contact list will show any contacts already using ezTask app. User can also invite contacts for using ezTask app.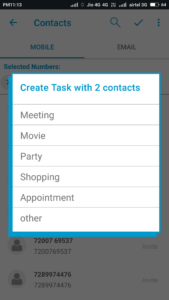 User can create any group task by just selecting contacts. After contact selection, our system will prompt User of type of group events. We have collected popular type of events and show it to User for quick task creation.
We will keep on adding new features, bug fixes, UX improvements. Your feedback will help us to improve this product.
Here is the playstore link